These days we are all in search of the perfect moment to capture for our social media posts. Mystery Hill is chock full of unique, fun opportunities to snap selfies, pics with friends and interesting angles. If you snap a photo and share it to social media, please use our hashtag #mysteryhillnc. Here are a few of our favorite photo spots:
The Gravitational Anomaly
Try to stand up straight, we dare you! The Anomaly makes for some amazing, unique photos. And it's super fun!
Hall of Mystery
So many opportunities for super cool photos at the Hall of Mystery. Take a pic at the shadow wall, with the optical illusions, our flying mirror, and more.
Bubblerama
Snap a pic of your friend encased in a giant bubble. Not your every day Instagram pic!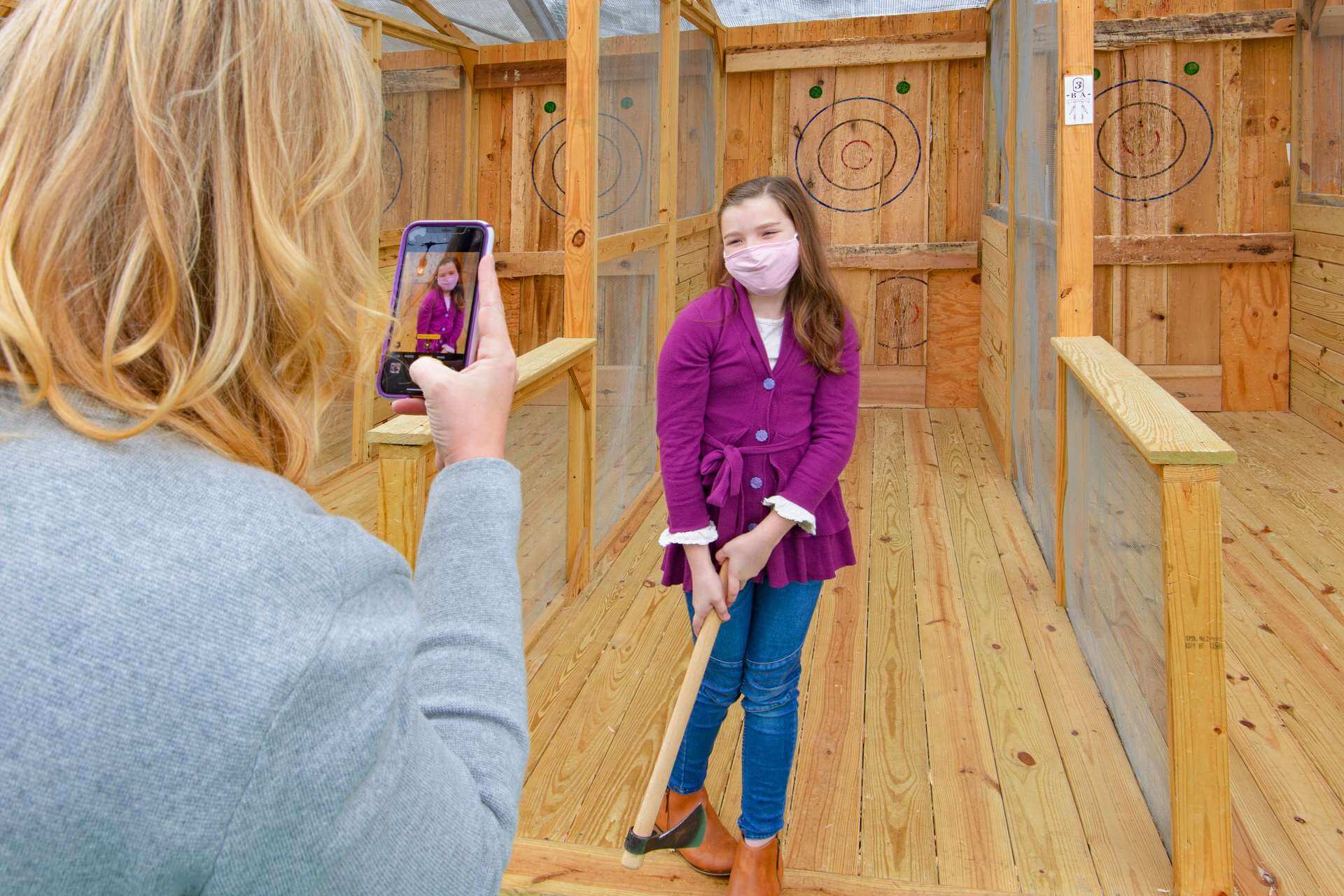 Tomahawk Hill
Whether you are taking a pic of your kids or showing off some mad axe throwing skills, Tomahawk Hill is an epic place for photos. Get creative!
Bull Riding Challenge
Put on your cowboy hat and hang on for a cool snap while you are riding our mechanical bull.
Historic Farmyard
What's more adorable than bunnies and chicks? You in a pic with them!
Gem Mining at Prospector Hill
Get great people shots and also close-ups of gems and interesting shots of your treasure.
Front Porch Eats
Make your friends envious with photos of the insanely delicious and beautifully presented Over the Top Mason Jar Milkshakes at Front Porch Eats.
River Walk
Get great pics in or beside the New River, in the tunnel or on the trail.
Professor Finnegan's Old Time Photos
Get dressed up and let us capture a fun moment for you. Many of our tickets include a portrait so be sure to stop by and then share it on social media.
With Our Mascots
Be sure to get a pic with our mascots. They usually join us for special events.
River Walk Tunnel
It's great fun to walk or bike beside the New River and the tunnel is a fun place to snap a cool pic.