Top Ten Things to Do This Winter in Boone and Blowing Rock, NC
Winter is an exciting time in Boone and Blowing Rock, NC! Whether you love skiing, zip-lining, exploring mysteries, shopping or just taking in the winter views, Boone and Blowing Rock have something for everyone. 
Skiing, Snowboarding & Ice Skating
With three ski resorts in the area, there is no shortage of winter adventure in the High Country. Choose from Appalachian Ski Mtn in Blowing Rock, Beech Mountain Resort in Beech Mountain and Ski Sugar near Banner Elk. Each resort offers skiing, snowboarding, ice skating, equipment and clothing rentals, and lessons. In addition, Ski Sugar offers tubing.
Snowtubing & Winter Zip-Lining at Hawksnest
Hawksnest Snowtubing offers over 30 tubing runs with fully groomed lanes, ranging from 400 – 1,000 feet long, and features three moving carpet lifts to carry you back to the top. Hawksnest Zipline has a 4-cable Snow Bird zip-line tour with one of the longest ziplines on the property – over 2,000 feet long!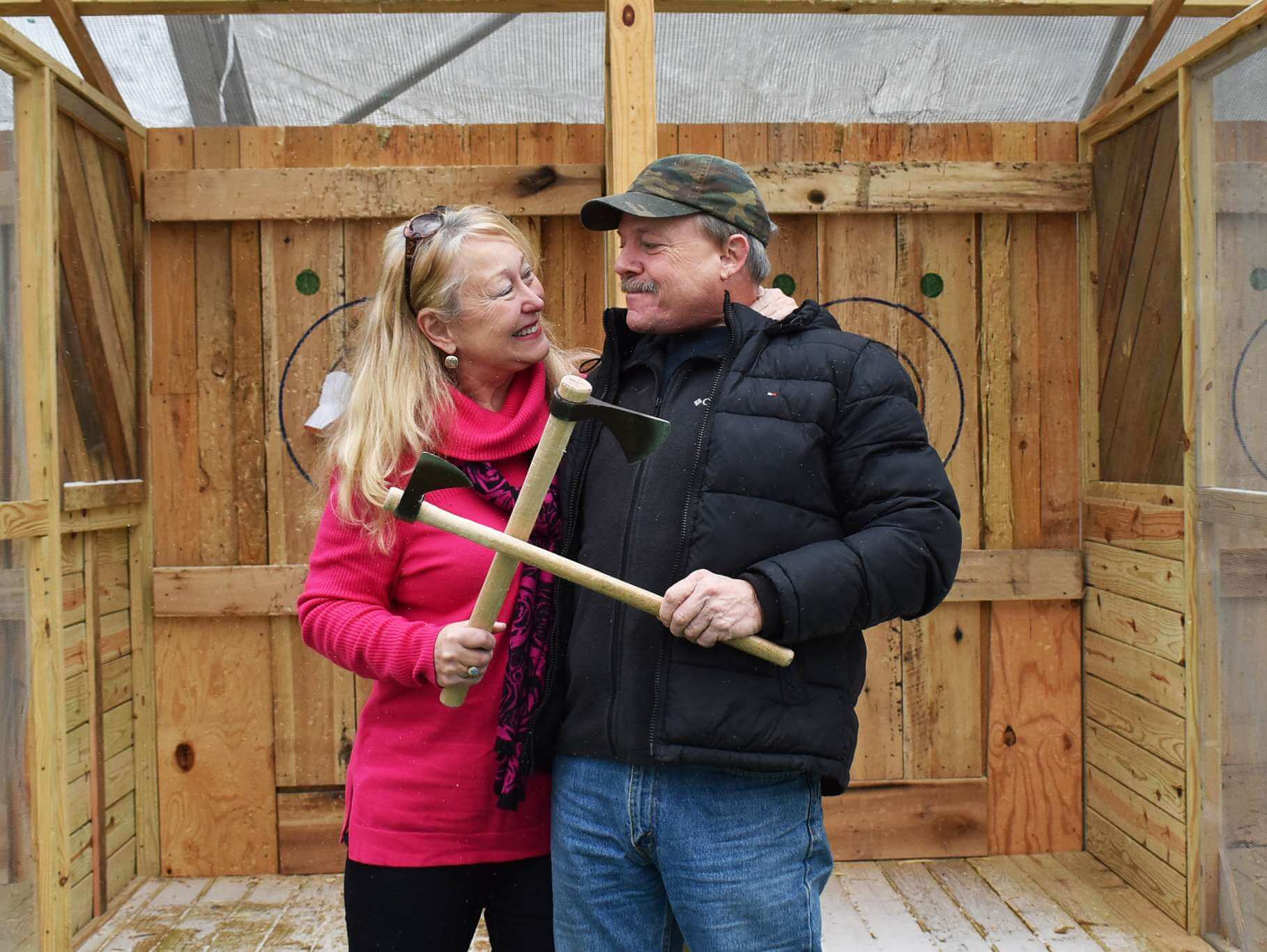 Throw Tomahawks & Brave the Bull at Mystery Hill
Throw axes and compete with your friends at Tomahawk Hill, part of Mystery Hill. We have heaters and fire pits to help keep you warm. After you've buried the axe, continue your adventure by attempting to stay 8 seconds on the wild bull at the Bull Riding Challenge. 
Winter Hiking, Snowshoeing, and Cross Country Skiing
The carriage trails at Moses Cone Memorial Park on the Blue Ridge Parkway provide great, scenic, snow-covered trails for winter hiking, snowshoeing, and cross country skiing. Bass Lake Trail is accessible via the Parkway or Hwy 221 and will connect you to the other carriage trails if the Parkway is closed due to snow. If the Parkway is open, explore other great winter trails including the Tanawha Trail and Boone Fork Trail. 1st Tracks and Footsloggers in Boone sell snowshoes.
A Wintry Tour of Grandfather Mountain
Grandfather Mountain is open year-round, weather permitting, and is so much fun during the winter! From far-reaching views of rime ice-covered mountains to glimpses of animals in their wintry habitats and winter hiking, it's a beautiful time of year to visit.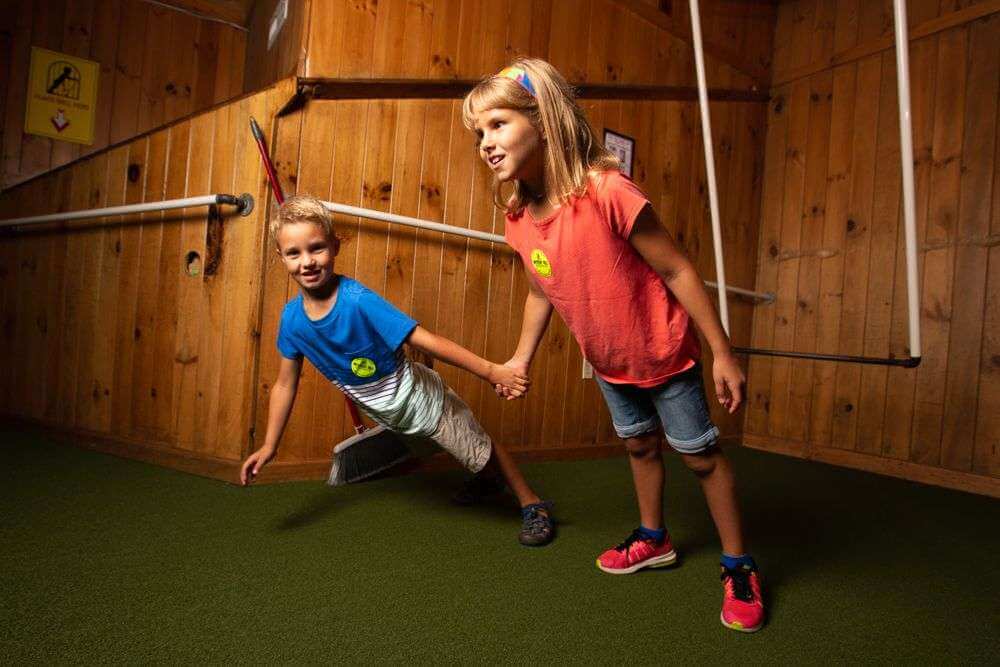 Don't Hibernate…Celebrate at Blowing Rock WinterFest
Celebrate winter in Blowing Rock, January 27-30, 2022 with the Polar Bear Plunge, ice sculpting demonstrations, chili cookoff, WinterFest Beer Garden, and more at Blowing Rock WinterFest! And check out the events at Mystery Hill that weekend at Chill on the Hill.
Go Underground at Linville Caverns
Get out of the cold and go subterranean at Linville Caverns. Discover stalactites, stalagmites and learn about the history of these age-old mountains. Located about 45 minutes from Boone and well worth the short drive.
See Ridiculously Far from atop The Blowing Rock
Winter is an amazing time to catch far-reaching views from North Carolina's Oldest Attraction, The Blowing Rock. Learn about the legend of The Blowing Rock, and visit the museum to discover more about the geology and history of The Blowing Rock.
Warm Up & Explore the Original Mast General Store
Come inside the original Mast General Store in Valle Crucis, NC and warm up by the pot-bellied stove, enjoy 5 cent coffee and shop for cast iron cookware, old-fashioned toys, footwear, knives, axes and more.