Natural Gravitational Anomaly Want to see water flow uphill?
Visit the Natural Gravitational Anomaly here at Mystery Hill!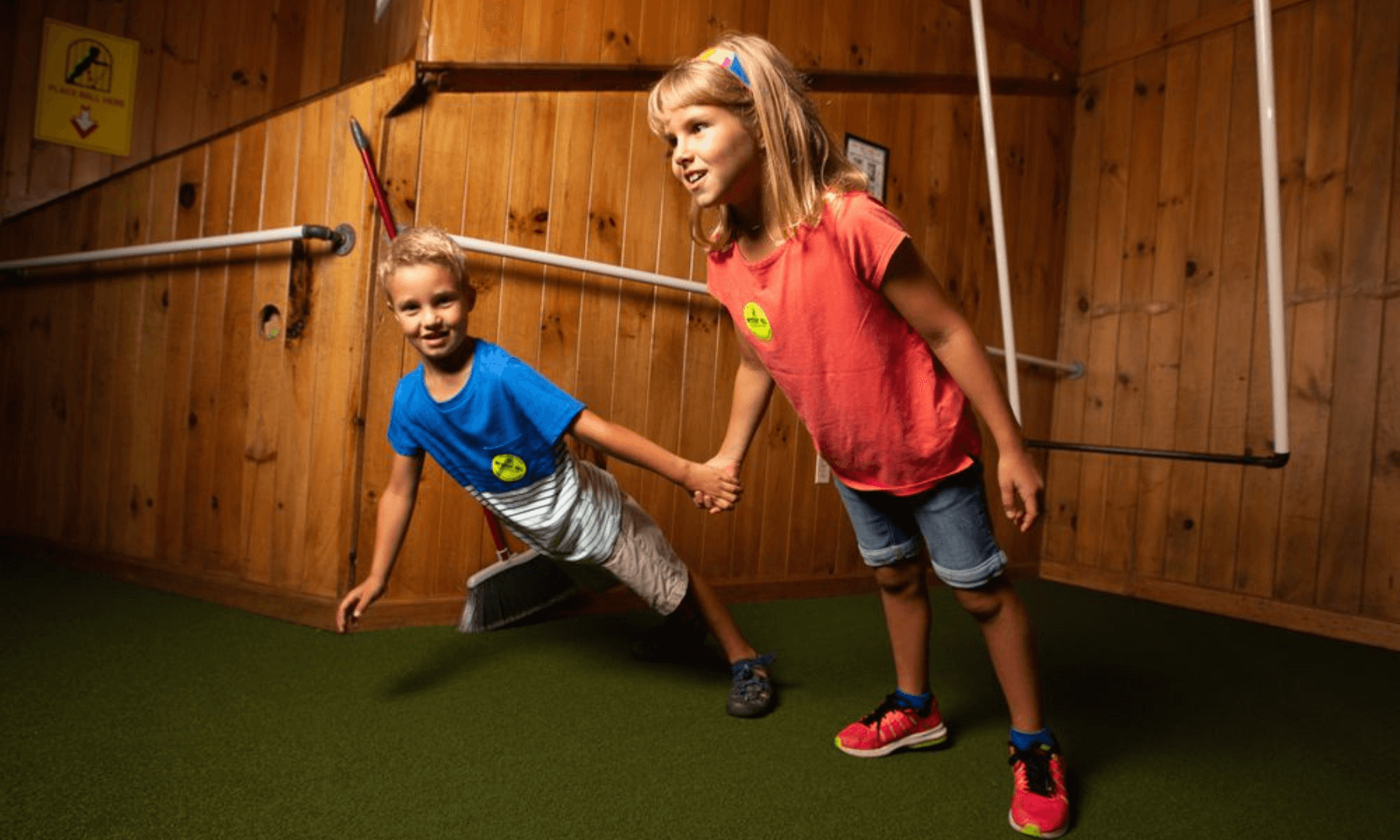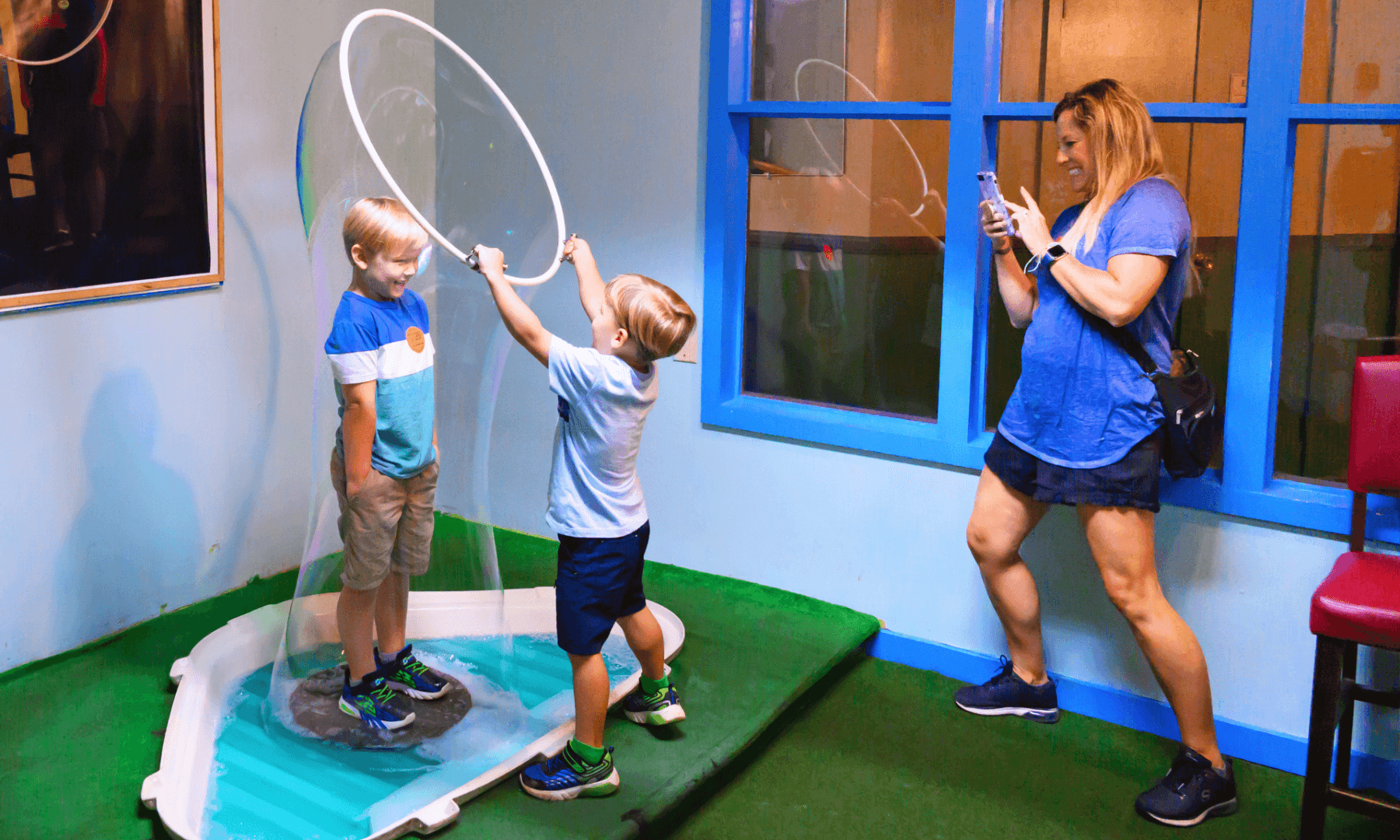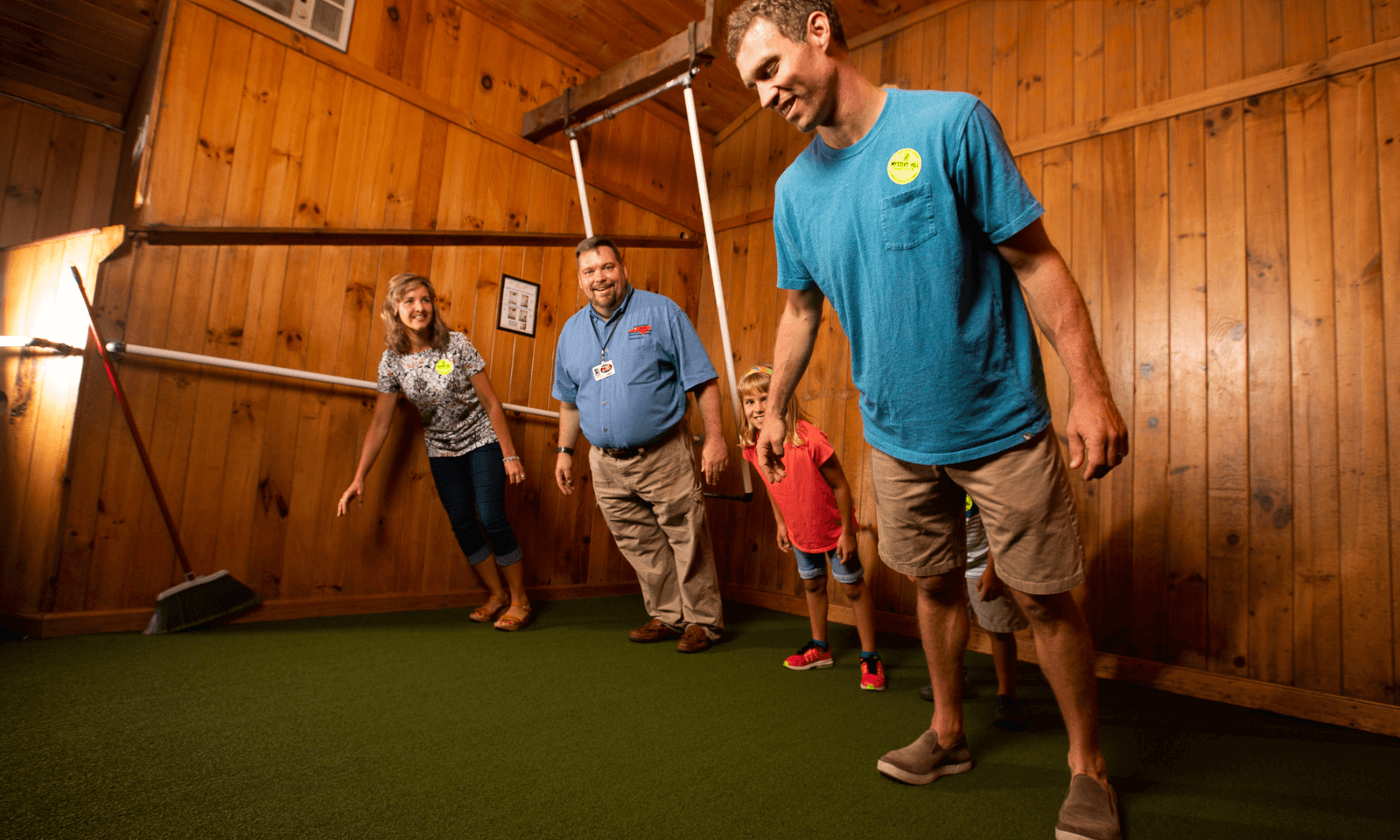 Gravitational Anomaly
Experience the effects of gravity misbehaving at Mystery Hill! There is a naturally occuring gravitational anomaly on our property that you will have to see to believe. Visitors are invited to enjoy a guided tour where the history of the property, the discovery of the anomaly, and theories about why this happens are shared. Tour routes take guests to the Mystery House, through the Hall of Mystery for optical illusions & hands-on science, and end in Bubblerama where guests play with bubbles and even get trapped in one!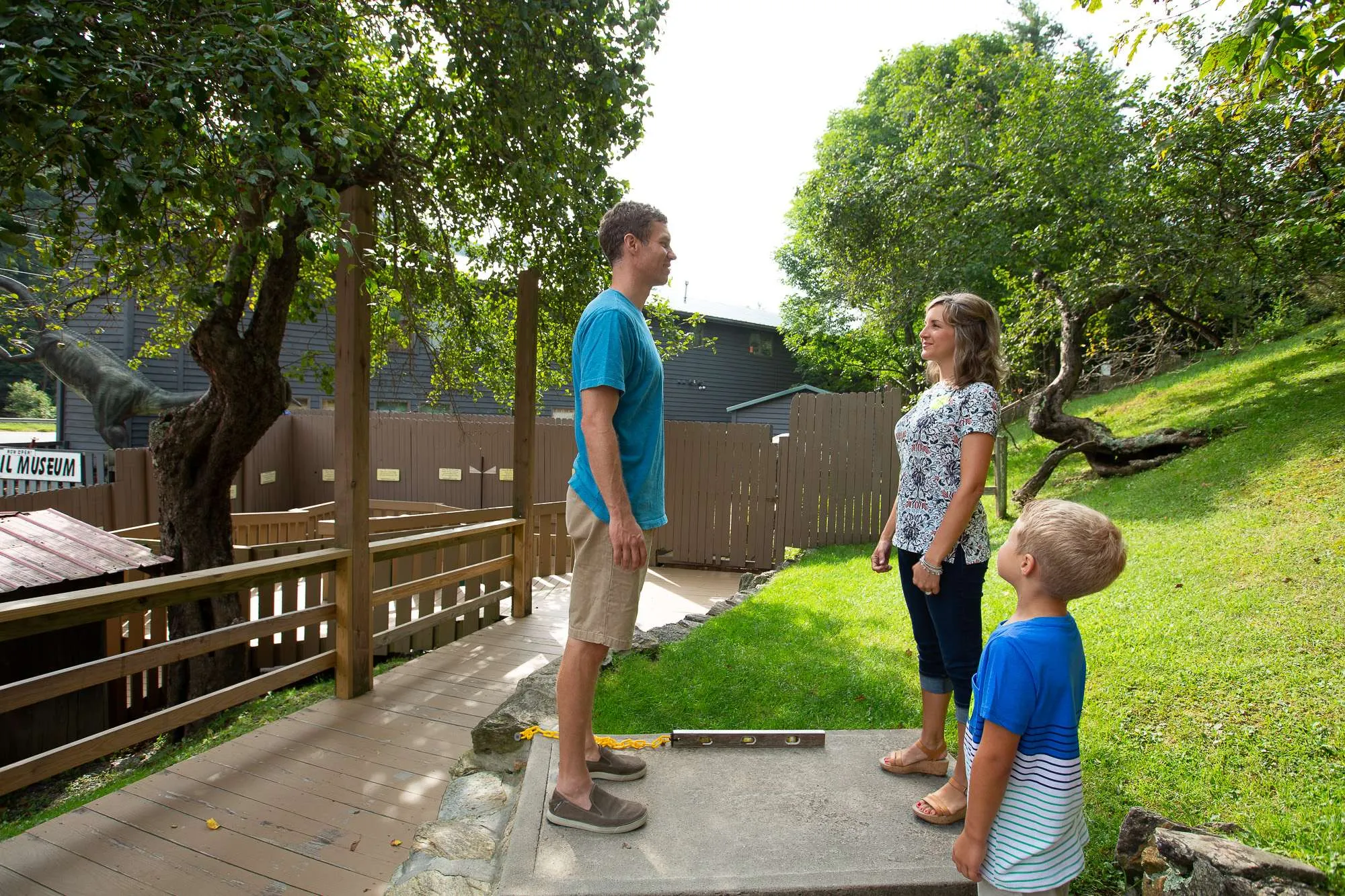 The Old Cider Mill Platform
Step on up to the Cider Mill Platform to see yourself seemingly shrink and grow! On this perfectly level platform, guests can see eachother appear to grow taller or shorter depending on which side they're standing on. One of the most photographed attractions in the area there are visitors who have photos of their kids on the platform every year for generations.